Erma Bombeck Writing Competition - 2014 Judges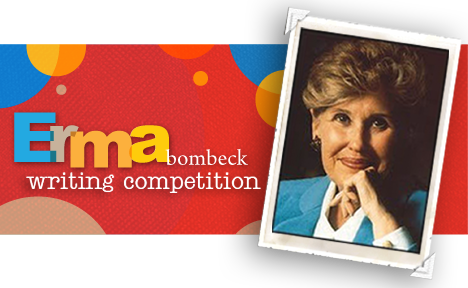 The Library wishes to thank our esteemed panel of judges including actors/actresses, authors, bloggers, columnists, comedians, editors, producers, professors, and writers for their time and expertise in scoring the The Erma Bombeck Writing Competition essays.
FINALIST JUDGES
Leighann Lord
A New York City native who's performed comedy worldwide, Leighann's stand-up style is not urban; it's urbane. At the fourth annual NYC Black Comedy Awards Leighann was voted "The Most Thought Provoking Black Female Comic" recognizing her as smart and funny. Leighann doesn't dumb it down; in fact she steps it up. Inspired by the brilliance of George Carlin, the smooth jazz style of Franklyn Ajaye, and the elegance of Rita Rudner, Leighann has crafted her own unique brand of "Thinking Cap Comedy." Leighann has entertained audiences in England, Canada, The Netherlands, and Trinidad. In the Middle East she performed for U.S. troops stationed in Afghanistan, Pakistan and Saudi Arabia during Operation Enduring Freedom. Smart, sexy, savvy, and funny, Leighann's heads up humor is stand-up comedy at its finest. She is often heard on XM's and Sirius Satellite Radio's comedy channels. She is also a staple in the FoxNews.com Strategy Room giving her informed, funny take on politics, world news and current events. Leighann has appeared on numerous stand-up comedy shows including Lifetime's Girls Night Out, The Original HBO Def Comedy All Star Jam, ABC's The View, Comedy Central's Premium Blend, The World Stands Up and Comics Unleashed with Byron Allen. Her popular weekly humor blog, The Urban Erma is featured on StageTimeMag.com and is available as a free podcast on iTunes. She wrote the pilot for The Chris Rock Show, and her website VeryFunnyLady.com, says it all! It's not hard to see why Improper Magazine named Leighann one of New York's 10 Hottest Comics.
Sharon Short
Sharon Short is the author of the novel My One Square Inch of Alaska (Penguin Plume, 2013) in which a pair of siblings escape the strictures of the 1950s industrial Ohio town on the adventure of a lifetime. Opening chapters of this novel earned Sharon a 2012 Ohio Arts Council individual artist's grant and a 2011 Montgomery County (Ohio) Arts & Cultural District Literary Artist Fellowship. Sharon is the Literary Life columnist for the Dayton Daily News and is the Executive Director of the renowned Antioch Writers' Workshop in Yellow Springs, Ohio. Additionally, Sharon's book Sanity Check: A Collection of Columns includes 100 reader-favorites of her weekly humor and lifestyle column that ran in the Dayton Daily News from 2002-2012. Sharon has also published two mystery series (Josie Toadfern and Patricia Delaney) as well as short stories and essays. Sharon holds a B.A. in English from Wright State University and an M.A. in English from Bowling Green State University. She and her husband live in their hometown in Ohio and are the proud parents of two adult daughters. Learn more about Sharon and her writing at her website, www.sharonshort.com, or on her Facebook page, www.facebook.com/SharonShortAuthor.
JUDGES
Wendi Aarons
Wendi Aarons is an award-winning humor writer and blogger who lives in Austin, Texas with her husband and two sons. She writes for a number of publications including McSweeneys, The Huffington Post, NickMom.com and previously wrote for Esther's Follies, Austin's famous comedy revue. WendiAarons.com was named Parents Magazine's Funniest Blog in 2011 and Babble's Top Humor Blog in 2013 and she has also won BlogHer's Voice of the Year in Humor twice. Wendi has spoken on humor many times, including at the 2013 Texas Conference for Women, and she was the co-producer/director of the Listen to Your Mother Austin live stage show for three years. Wendi is also one of the creators of MouthyHousewives.com and the much-lauded twitter feed @paulryangosling that garnered national attention during the 2012 presidential election. She writes for US Weekly magazine's Fashion Police, too, but don't tell Miley Cyrus the awful things she's said about her.
Rob Bloom
Rob Bloom is a comedy writer, advertising copywriter, and BBQ enthusiast. He has written for the Cartoon Network, McSweeney's, The Onion, NPR, and the Travel Channel, among others. Recently, Rob won a nationwide screenwriting contest and had a script made into a short film. The film was produced by the Upright Citizens Brigade and shown with the trailers in more than 20,000 theaters across the country. Rob is also the writer of a regular humor column, which has been praised by the Erma Bombeck Writing Institute as well as by his parents who proudly display it on their refrigerator with magnets shaped like fruit. Follow Rob on Twitter! @robbloomcw.
Website: RobBloom.com

Donna Boen
Donna Boen is editor of Miamian, Miami University's alumni magazine. A 1983 mass communication graduate of Miami, she freelanced for the Dayton Daily News in college. After graduation, she joined the Columbus Citizen-Journal. She returned to Miami in 1985 as assistant director of the News Bureau, becoming editor of Miamian six years later. Recent accomplishments include redesigning the magazine while writing Miami's new book, For Love and Honor. She's also received a major writing award for her feature on Wil Haygood, a 1976 Miami alumnus who wrote The Washington Post article that became the impetus for Lee Daniels' The Butler.
Kathy Bohannon
Kathy Bohannon is a Christian humorist and inspirational speaker and writer. She is the author of Gardens of Savannah and the e-book Dyson the Terrible Puppy, both available at Barnes & Noble online. As a freelance columnist, she has written for The Newnan Times-Herald for over 25 years, and the Savannah Morning News for 10 years. As a speaker, Kathy has performed for the annual Jubilee for the Red Hat Society of Georgia, the Georgia Association of School Nurses conference and various clubs, groups and organizations. She is a Georgia Press Association Award recipient. Visit Kathy's blogs: www.thervlife.wordpress.com and www.youcanmakeittoo.wordpress.com.
Tricia Booker
Tricia Booker is an award-winning journalist and neurotic writer of creative nonfiction who is unexpectedly very good at boxing. She lives in Ponte Vedra, Florida with her husband, two daughters, one son and two dogs. She has written for many publications including Notre Dame Magazine, Folio Weekly, Minnesota's Law & Politics and the Vero Beach Press-Journal. She has taught creative writing to middle schoolers and inmates and journalism to college students. She's currently a fitness instructor, writer, and dedicated domestic engineer. She blogs at triciabooker.com.
Jennifer Brown
Jennifer Brown is the author of acclaimed young adult novels, Hate List, Bitter End, Perfect Escape, and Thousand Words. Her debut novel, Hate List, received three starred reviews and was selected as an ALA Best Book for Young Adults, a VOYA "Perfect Ten," and a School Library Journal Best Book of the Year. Bitter End received starred reviews from Publishers Weekly and VOYA and is listed on the YALSA 2012 Best Fiction for Young Adults list. Visit her at www.JenniferBrownYA.com. Jennifer's debut middle grade novel, Life on Mars, will be released in August 2014. She also writes women's fiction under the name Jennifer Scott. Visit her at www.JenniferScottAuthor.com. Jennifer writes and lives in the Kansas City, Missouri area, with her husband and three children.
Michael Campbell
Michael Campbell is a regular humor columnist for Food & Spirits Magazine, where his "Dumpster" essays close every issue. His first book, Are You Going To Eat That, is a collection of 60 humor essays released in September 2009 by Prairie Moon Publishing. He has written for nationally-distributed entertainment newsletters Coffee Break and Facts of Life, and his off-beat observations have appeared in various issues of Reader's Digest. His humor blog, MC (http://www.mcwriting.com) reaches thousands of readers, and he was recently named Humor Writer of The Month by the Erma Bombeck Writers' Workshop. Campbell is also a book designer (mcwriting.com) and an singer/songwriter with three CDs of original music.
Molly Campbell
Molly writes from her pantry, often in pajamas. She exercises regularly, despite the fact that she has sustained numerous injuries involving barbells and exercise balls. She successfully raised two gorgeous daughters, who both pay their own bills. Molly has few interests other than reading books and writing, although she and her husband did attempt clog dancing with disastrous results. A huge fan of HGTV, Molly has been known to watch marathon sessions of "Househunters" while leafing through magazines and snacking. Molly's husband has an accordion band. The neighbors have started a collection to fund soundproofing for the Campbell's basement. Molly's personal blog can be found at http://mollydcampbell.com. You can find her monthly at http://www.momswhoneedwine.com. Molly is a two time Erma Bombeck award winning writer, and her book, Characters in Search of a Novel is an Amazon top rated phenomenon in Pop Culture. She is currently writing a novel. It has some good characters…
Charlie Capen
Charlie Capen is co-founder and digital arsonist of How To Be A Dad -- an entertainment site for dads, moms, and those with no plans of procreating, whatsoever. A colorblind, undisciplined multi-hyphenate living near the outskirts of Los Angeles, Charlie was raised in captivity amidst the hills of San Francisco. Charlie's work has appeared on the front pages of AOL, Buzzfeed, LeanIn.org, NYT Business Section, Huff Post Parents, Art of Manliness, BabyCenter, Babble, Neatorama, Laughing Squid, Reddit, and a host of other websites that smell delicious. He currently presides as Director of Online Engagement at 20th Century Fox creating digital strategy. He's also allergic to sleep.
Shannon Carroll
Shannon Carroll is the author of the award-winning personal blog Shannonigans, and a digital communication strategist in the San Francisco Bay area. Her blog, now in its 9th year, has been honored as one of Babble's top mom blogs 4 years in a row and is now in the lifetime achievement category, and was also runner-up for the Bloggies Best Canadian Weblog in 2009, and was one of the original BlogHer Voices of the Year. Shannon is a frequent speaker at BlogHer, Mom 2.0, and Type A Parent, and from 2012-2013 worked as the Conference Programming Manager and Content Marketing Manager for BlogHer. She currently advises companies in developing and executing digital and social programs. Shannon lives with her partner in parenting and blogging, Jim Lin of Busydadblog.com, and their five children.
Nancy Cartwright
Award-winning actress Nancy Cartwright is best known to the public as the voice of spiky-headed underachiever Bart Simpson, and also gives voice to Ralph Wiggum, Nelson Muntz, Todd Flanders, Kearney, and Database in Fox-TV's The Simpsons, the longest running scripted television show in history. She is known in the non-profit world as a generous and active philanthropist who gives of her time, energy and resources equally. It is through her work on The Simpsons that she is able to support many non-profit organizations, particularly those that help children. She actively supports Famous Fone Friends and Make-A-Wish Foundation, among others, and in 2007 received the Wish Icon Award, the Foundation's highest honor. But her heart is in the San Fernando Valley, where she hosts seminars teaching families to use communication to improve the dynamic within their households. Nancy remembers her roots, though, and has given generously of her time to the Miami Valley, too. Washington-Centerville Public Library gratefully thanks Nancy for her work as spokesperson for the Dottie Yeck Good Life Award and now the Erma Bombeck Writing Competition judge.



Jackie Curl
Jackie Curl handles public information for Washington Township, Ohio where the print materials she produces have won frequent awards from the City-County Communications and Marketing Association. Previously, as a reporter for the Springfield News-Sun, she wrote a column that took top honors from the Ohio Associated Press and Ohio Newspaper Women's Association. According to a judge: "She writes about Erma Bombeck-like topics, yet in her own unique style." Jackie has completed stints as adjunct professor at Antioch College for the Writing Well and journalism curriculum and as copy director for a communications firm with clients in the telecommunications industry. When she isn't writing, she is reading modern and classic novels with fellow members of the "Reinterpreting the Classics" book club.
Frank DeCaro
Writer/performer Frank DeCaro is heard across North America each weekday morning on his own live national call-in program, The Frank DeCaro Show, on Sirius XM Satellite Radio. He is best known for his six-and-a-half years as the flamboyant movie critic on The Daily Show with Jon Stewart, about which the New York Times wrote, "DeCaro's campy and often catty film reviews are among the funniest things on television." A graduate of Northwestern University's Medill School of Journalism and a former New York Times "Styles" columnist, he is the author of four books including The Dead Celebrity Cookbook, Unmistakably Mackie: The Fashion and Fantasy of Bob Mackie, and A Boy Named Phyllis: A Suburban Memoir. His writing has appeared in myriad publications including The New York Times Magazine, Martha Stewart Living, Entertainment Weekly, Newsweek, and Vogue. He refuses to blog, but you can follow him on Twitter @frankdecaroshow.
Matthew Dewald
Matthew Dewald is a former director of the Erma Bombeck Writers' Workshop and editor of Snakes in the Chicken: Tales of Laughter and Life from the 2010 Erma Bombeck Writing Competition, a collection commemorating the 10th anniversary of the workshop. He is now editor of University of Richmond Magazine and Richmond Law at the University of Richmond in Virginia.
Irene Dickey
Irene Dickey is a Lecturer at the University of Dayton's School of Business Administration. She teaches a broad scope of marketing courses at the undergraduate and graduate levels and in numerous executive development and leadership programs. Irene has published in such journals as the Journal of Business and Behavioral Sciences, and has presented at many academic and practitioner conferences and meetings. Irene serves as the Director of the P&G Marketing Competition, and feels especially privileged to be Advisor to the Woman in Business Organization. She has recently been nominated as a Top 25 Women to Watch in 2014 by Women in Business Networking. Irene has also been a frequent judge for the Dottie Yeck Good Life Award Contest at the Library.
Kelly Epperson
Kelly Epperson is an award-winning author, speaker and coach. A former IRS agent, now an agent of joy, Kelly takes clients from idea stage to words on the page to published author. She has been writing her weekly newspaper column since 2001, and has written 25 books, including some for NY Times Best Selling authors, one that sold 3 million copies. Kelly's also the Book Coach for the Larry Winget (television personality & 6-time NY Times best-selling author) and Suzanne Evans (7-figure success coach) exclusive high-level "Star" mentoring program. Founder of the Birth That Book programs, Kelly speaks across the country and on television and radio sharing the information and inspiration so you can take action. It is her joy to help you fulfill your dream of becoming an author! Visit www.kellyepperson.com.
Linda Evans
Linda Evans raised three sons in Washington Township where she resides with her husband, Gary. She was an Adjunct Professor for the University of Dayton after completing a long career as a business executive in the automobile industry. A life-long Dayton resident, Linda has been involved with many community programs including United Way, CultureWorks, and Campfire Boys and Girls. Her brother-in-law, Greg Evans, is a respected New York journalist, having worked for Variety, TV Guide, Huffington Post, and Bloomberg News. She is a frequent judge for library contests.
Holly Rosen Fink
Holly Rosen Fink has a career that spans the world of television and publishing, including positions at Lifetime Television, Nickelodeon/MTV International and John Wiley & Sons. She is currently the owner of Pivoting Media, a marketing consultancy that focuses on mindful marketing and social media. As a writer, she frequently contributes to Women & Hollywood, The Broad Side, BlogHer and several travel sites and is the creator of TheHollyChronicles.com and TheCultureMom.com.Two years ago she edited Come Closer: How Tourism is Shaping the Future of Nations. She was recently an Associate Producer of The Best of Everything at the Here Theater, a York Times Pick and one of the best shows of 2012 according to the Huffington Post. She produced the 2012 and 2013 NYC productions of Listen to Your Mother at Symphony Space and is currently at work on the 2014 show. She lives in Larchmont, NY with her husband and two children.
Carter Gaddis
Carter Gaddis wrote about sports for 24 years for the Tampa Tribune, CBS Sports and many other newspapers and websites. He covered the Tampa Bay Rays as the Tribune's beat writer and national baseball writer for 11 years and remains a baseball Hall of Fame voter. His newspaper writing and reporting received recognition multiple years in annual contests conducted by the Associated Press Sports Editors and the Florida Sportswriters Association. He now writes for a Tampa, Fla., marketing firm and writes about parenting, marriage, politics, sports and more on his personal blog, DadScribe (www.dadscribe.com).
Jonterri Gadson
Jonterri Gadson is the author of the chapbook, Pepper Girl (YesYes Books, 2012). She is the recipient of fellowships/scholarships from Bread Loaf, Cave Canem, and the University of Virginia's Creative Writing MFA program. Her poetry is forthcoming or published in Los Angeles Review, The Collagist, PANK, and other journals. She currently serves as the Herbert W. Martin Post-Graduate Creative Writing Fellow at University of Dayton in Ohio.
Melissa Hart
Melissa Hart is the author of Wild Within: How Rescuing Owls Brought One Family Together (Lyons, 2014) and Gringa: A Contradictory Girlhood (Seal, 2009). Her essays have appeared in The Washington Post, The Los Angeles Times, Woman's Day, The Christian Science Monitor, The Advocate, and Hemispheres. She teaches at the School of Journalism and Communication, University of Oregon.
Web: www.melissahart.com
Kathleen Heins
Native New Yorker Kathleen Heins is the married mother of two daughters in college. Her first published essay detailed her experience of running the New York City Marathon. After crossing the finish line, she promptly scratched it off her bucket list and vowed "never again". Kathleen has been published in Better Homes & Gardens, Woman's Day, Ladies' Home Journal, Good Housekeeping, Reader's Digest, Runner's World and USA Weekend. Her newspaper credits include The Cincinnati Enquirer, Dayton Daily and The Reporter's Dispatch (suburban NYC). Profiled in the annual Writer's Market directory, Kathleen has a BA in Journalism from Iona College in New Rochelle, New York.
Arnebya Herndon
A technical writer and editor by day, Arnebya Herndon is the writer behind the parenting/lifestyle blog What Now and Why, which she started in 2008. A winner of Washington DC's Larry Neal Writer's Award for fiction in 2006, Arnebya has been a BlogHer Voice of the Year twice (2012 and 2013) and was a member of the 2013 Listen to Your Mother DC cast. Her work has been featured on various parenting blogs and in The Washington City Paper's annual fiction issue. She is currently at work on her first novel and hopes to not still be saying that in 2015.
Marybeth Hicks
Marybeth Hicks is an author and speaker on politics, media, parenting, and culture. She is also the founder and editor of OntheCulture.com, a blog for American women about the things that matter most. Her column "Teachable Moments" is featured in Catholic Digest magazine, and she appears each week on EWTN Radio's Son Rise Morning Show with Matt Swaim. A frequent commentator on cultural issues, Marybeth has appeared on national television outlets including Fox News Channel's Hannity and Fox and Friends, the CBS Evening News, the Christian Broadcasting Network's 700 Club and EWTN's The World Over, and on dozens of national and regional radio programs. For nine years, she was a weekly culture columnist for The Washington Times. Marybeth's latest book, Teachable Moments: Using Everyday Encounters With Media and Culture to Instill Conscience, Character, and Faith, will be released in August, 2014.
Website: www.marybethhicks.com

Jim Higley
Jim Higley is the Bobblehead Dad – author, speaker, radio show host, spokesperson and cancer warrior. His favorite role, however, is "Dad" to his three kids. Jim writes for several publications including Men's Health magazine and the Huffington Post. A past faculty member of the Erma Bombeck Writers' Workshop, Jim is the author of the award-winning Bobblehead Dad: 25 Life Lessons I Forgot I Knew. www.BobbleheadDad.com.
Jenny Isenman
"Jenny From the Blog" is a pop culture obsessed, card carrying Gen Xer, and the humorist behind the award winning site, The Suburban Jungle. Jenny does on air segments for NBC, FOX, Huff Po Live, and hosted CafeMom's Jenny Isenman Show. She writes for TheStir, HuffPost, YahooShine, South Florida Parenting magazine, and pens A Gen Xers Guide to Lying About Your Age for SBG.com. Jenny has a tween son, J (who will one day leave her for another woman) and a 9 year-old daughter, Ry, whose quick-wit and shockingly logical thinking will probably lead her to world domination. Join the insanity on Facebook, Twitter, and Pinterest.
Leigh Anne Jasheway
Leigh Anne Jasheway is the author of 21 humor books, the most recent being Date Me, Date My Dog and 101 Comedy Games for Kids and Adults. She writes a monthly humor column for Dash magazine and NABBW.org, and appears regularly in Funny Times. She won the 2003 Erma Bombeck Humor Writing Award for her true story on how her first mammogram caught on fire. She teaches comedy writing and grammar at the University of Oregon and Lane Community College and is the host of The Giggle Spot on All Comedy 1450 AM. She is also a humorous motivational speaker and stand-up comic. In her spare time she tries to tries to remember where she parked.
Jill Kelley
Jill Kelley has spent the majority of her career working as a reporter, columnist, editor, page designer and publication manager. She has worked for the Dayton Daily News and its affiliated products, the Anchorage Times and, most recently, hibu magazines. She migrated to the print product after majoring in English at Washington University in St. Louis and trying her hand at endeavors from teaching in the Czech Republic to managing a bookstore in L.A. The married mother of two now lives in Kettering.
Gordon Kirkland
Gordon Kirkland is a three-time faculty member of the Erma Bombeck Writer's Workshop. He started out in stand-up comedy in 1970, and turned to writing humorous stories in 1994 after becoming a paraplegic in a motor vehicle accident. Three of his seven short humor collections have been awarded Canada's prestigious Stephen Leacock Award of Merit for Humour. His novel, The Plight Before Christmas topped the Amazon Kindle Parenting & Family Humor Best Sellers list in 2011. In addition, his 2005 collection, When My Mind Wanders It Brings Back Souvenirs, has now been near the top of that list for over 125 weeks. Gordon is currently on a speaking tour supporting organ donor registration.
Margo Rutledge Kissell
Margo Rutledge Kissell became a feature writer for Miami University, Ohio, last July. She spent 16 years as a reporter for the Dayton Daily News, where she covered K-12 education, social services and breaking news, and wrote extensively about area military personnel serving in Iraq and Afghanistan. She received the Associated Press Society of Ohio's "Best Feature Writer" second-place award in 2007 for her series on wounded soldiers. Her four-part series, "One Day Closer to Home," which chronicled a teacher's 2003 tour of duty in Iraq, won first place in the Cincinnati Society of Professional Journalists' best series category. Margo recently completed her first children's book.
Jason Love
Jason Love is a stand-up comedian, writer, and actor. He has performed at the Improv, Laugh Factory, Comedy Store, colleges and universities, cruises, overseas for our troops; and for entities like Coca-Cola, True Religion, Disneyland, MTV, and more. Recent credits include The Bob and Tom Show, HBO's "Luck" starring Dustin Hoffman, Sirius XM, the indie film "Love Aplenty," two national commercials, and tons of radio. Jason syndicates his daily cartoon Snapshots to millions of readers. His humor column, "So It Goes," has run in over 50 publications and won an award from the National Society of Newspaper Columnists. Jason's book, So it Goes : Stories for People Who Laugh, is based on his stand-up comedy and his humor column.
Marinka
Marinka lives in NYC with her two kids, a cat and a TV set. She's the author of the humor blog, Marinka NYC and her writing has appeared in numerous publications, including the The Huffington Post, McSweeney's, BlogHer.com, Babble and her diary. Together with her partners, Marinka created the popular @PaulRyanGosling Twitter meme. She has been selected BlogHer's Voice of the Year, and has been named of the best humor bloggers (and human beings) by Babble in 2013. She is currently working on her memoir about immigrating to America, titled From Russia With Baggage.
Jenna McCarthy
Jenna McCarthy is an internationally published writer, TED speaker, former radio personality and the author of several books including If It Was Easy They'd Call the Whole Damn Thing a Honeymoon: Living with and Loving the TV-Addicted, Sex-Obsessed, Not-so-handy Man You Married and the forthcoming I've Still Got It, I Just Can't Remember Where I Put It: Awkwardly True Tales from the Far Side of Forty. (What? She likes long titles. It's not a crime.) Her work has appeared in more than sixty magazines, on dozens of web sites and in several anthologies including the popular Chicken Soup series. Jenna likes it when you like her on Facebook and follow her on Twitter. You can read about the time she was escorted out of her office by a cop and see her in the bathtub by visiting www.jennamccarthy.com.
Kevin McKeever
Kevin McKeever's columns in The Advocate newspaper of Stamford, Conn.,have won multiple first-place awards from state media organizations over the years and, in 2013, the top honors in the general interest category from the National Society of Newspaper Columnists. However, accolades can't support his microbrew habit. So, he also writes the "Dad About Town" column for Stamford magazine, serves as editor of the NYC Dads Group blog, and sometimes tricks corporations into hiring him as a freelance copywriter. In addition to polluting the Internet through his blog (Always Home and Uncool) and Twitter account (@homeanduncool), he has had work featured in USA Today, Canada's Globe and Mail, the New York Daily News, The Huffington Post and landfills worldwide.
Anissa Mayhew
Anissa Mayhew once found the city of Atlantis. But she lost it. It's probably in the mysterious place all the socks go. Now she raises her three kids and tells stories. Things got exciting when Anissa had two strokes in 2009, went into a coma and ended up writing one-handed in a wheelchair. She owns Slightly Bent Productions, has been blogging at FreeAnissa about her fight to recover, her love of coffee, and shares her reasons to keep laughing. Anissa grants tidbits of her wisdom, like how many times you can lick Ryan Reynolds on your TV before you get electrocuted. She's been on Huffington Post and Babble, Redbook and the Oprah show, but most recently found texting in the bathroom.
Cathryn Michon
Cathryn Michon is a filmmaker, author and actress, currently she's the Writer/Director and one of the stars of the rom com Muffin Top: A Love Story with David Arquette, Dot Marie Jones, Haylie Duff, Marissa Jaret Winokur and Melissa Peterman, in theaters this June. She's also the co-writer and stars along with Melissa McCarthy in feature comedy Cook Off! out later this year. She was the author of the bestselling memoir The Grrl Genius Guide to Life and host for three seasons of AMC's campy chick flick show Grrl Genius at the Movies. Her Grrlgenius blog was the #1 blog on IVillage.com and was named "Best of the Web" by The Wall Street Journal. She's also, along with her husband W. Bruce Cameron, the screenwriter for A Dog's Purpose at Dreamworks and The Dogs of Christmas at Fox2000.
Vick Mickunas
Vick Mickunas created the Book Nook author interview program for WYSO Public Radio in 1994. Over the last 20 years, he has conducted over 1400 author interviews. Mickunas has been reviewing books for the Dayton Daily News since 2004. He recently published his 500th weekly column for the Cox Ohio newspapers. (Photo by Neenah Ellis)
Martha Moody
Martha Moody graduated from Oberlin College and the University of Cincinnati College of Medicine, spending 15 years in private practice. After publishing her first novel, Best Friends, she retired from private practice. Since then she has written three more books, The Office of Desire , Sometimes Mine, and Sharp and Dangerous Virtues. When Moody isn't writing she volunteers as medical director at a clinic for the working poor and as a writing teacher in the local public school system. Moody is also involved in a long-term project teaching English to elementary school students in the Arab village of Deir al Assad, Israel. In March, 2011, in acknowledgement of her philanthropy, Moody was honored as a 2011 YWCA Woman of Influence.
Bill O'Neill
Bill O'Neill has written for the Cape Cod Times, the Boston Globe, the London Sunday Times, CMJ New Music Monthly, the Harvard Independent, the National Enquirer and a batch of other publications. He was the lifestyle editor at the Cape Cod Times for almost 10 years, and the paper's pop-music columnist for 12 years. He won awards for his interviews with a mannequin keeper, Liza Minnelli and a guy who claims to be Elvis Presley Jr.
http://www.facebook.com/billowrites
billowrites.com
William Peebles
Growing up in the late sixties and seventies my mother often read things to my father from the paper. Often this was a tiresome ordeal and she would seem to drone on, unless, it was Erma Bombeck's latest column. My dad would drop his paper a little and my older brothers and I would stop and listen as well. Behind the laughs and predicaments Erma always found herself in, there was an undertone of deep love. I'll always remember that. I believe Erma's tender, loving voice still echoes in my mind as I blog about my twin nearly-nine-year-old sons at http://ihopeiwinatoaster.blogspot.com/ . I believe in hope. I believe in dreams. I believe in love. Oh, and I hate computers.
Max Pross
Max Pross is a Primetime Emmy Award-winning producer and writer known for The Simpsons (1989), Seinfeld (1989) and Late Night with David Letterman (1982). He has been nominated for a Primetime Emmy ten times and twice for Writers Guild of America, USA. Together with writing team partner Tom Gammill, he has also written for Saturday Night Live, The David Letterman Show, The Wonder Years, and Monk.
Susan Reinhardt
Susan Reinhardt, award-winning columnist, is author of six books along with many anthologies. Her much acclaimed first novel, Chimes from a Cracked Southern Belle is now available. Susan's bestselling book of humor, Not Tonight Honey, Wait 'Til I'm a Size 6 is now in its 7th printing, and she has also written Don't Sleep with a Bubba, a Book of the Year winner, and Dishing with the Kitchen Virgin, a best-selling collection of hilarious culinary disasters with a dash of PG-13 humor and a smidgeon of sex. In addition to writing, she's a stand-up comedian, public speaker, community volunteer, and taxi driver to her 15-year-old daughter, debit card to her 21-year-old son, and a borderline candidate to appear on "The Hoarders" Buried Alive." To book her for speaking, comedy or book club events, call 1-828-338-0030. Her impersonation of Sarah Palin is spot on! Website: http://www.susanreinhardt.com/
Amelia Robinson
Blogger and reporter Amelia Robinson is a native of Cleveland where she learned all about sarcasm and aircraft repair as a student at the now closed Aviation High School. The graduate of Ohio University's E.W. Scripp School of Journalism joined the Dayton Daily News staff in 2000 after a three-year stint at the Mansfield News Journal. She writes about dining, nightlife, entertainment and lifestyle in the Dayton area. Robinson serves as president of the Greater Dayton Association of Black Journalists, serves on the Dayton Sister City Committee, Boonshoft Museum of Discovery's Associate Board and is a member of the Junior League of Dayton. Robinson writes the wildly popular Smart Mouth column featured in Saturday's Dayton Daily News.
Ron Rollins
Ron Rollins is Senior Editor for Cox Media Group Ohio, where he is in charge of the Ideas & Voices opinion pages for the Dayton Daily News and its three sister papers in southwest Ohio. He's been with Cox since 1986 in a variety of writing and editing positions.
Alexandra Rosas
Alexandra Rosas is a contributing author to the HerStories Project as well as several other anthologies. Voted a Babble Top 100 Mom and a BlogHer Voice of The Year pick four years running, her writing has appeared at The Huffington Post, Queen Latifah's website and BlogHer. Alexandra proudly presents with the TheMoth's National Live StoryTeller's Tour and is the GrandSLAM Storytelling Champion of her state. She also co-produces the Listen To Your Mother Show Milwaukee. She lives with her husband and three children in Wisconsin. A regular columnist with Purple Clover , you can follow her on her personal blog Good Day Regular People or on twitter as @gdrpempress.
Greg Schwem
Greg Schwem is a corporate stand-up comedian and nationally syndicated humor columnist for Tribune Content Services. As a comedian, he has appeared on Comedy Central and VH-1, shared the concert stage with the likes of Celine Dion and Jay Leno, and was recently profiled in PARADE Magazine. A former reporter for The Palm Beach Post and WPTV/West Palm Beach, Florida, his writings have appeared in The Huffington Post, American Way Magazine and The New York Daily News. Greg is also the author of Text Me If You're Breathing: Observations, Frustrations and Life Lessons From a Low-Tech Dad. Visit Greg on the web at www.gregschwem.com and follow him on Twitter @corpcomic.
Matt Selman
Matt Selman is a five-time Primetime Emmy award-winning producer and writer known for The Simpsons (1989), The Simpsons Movie (2007) and The Simpsons: Hit & Run (2003). He has been nominated for a Primetime Emmy 15 times, for an Annie twice (won for "Simpsons Bible Stories"), and nominated six times for the Writers Guild of America (won for "The Dad Who Knew Too Little") award. He is currently executive producer of The Simpsons and is writing the screenplay for the film adaptation of Ricky Gervais' Flanimals.
Jen Singer
Jen Singer is the creator of MommaSaid.net, a Forbes Best of the Web community for mothers, and the author of five books, including the Stop Second-Guessing Yourself guides to parenting and You're a Good Mom (and Your Kids Aren't So Bad Either). She has written for numerous media outlets, including American Baby, Good Housekeeping.com, Parenting and Parents. A cancer survivor, she is the founder of ParentingWithCancer.com. She lives in northern New Jersey with her two teen sons who are probably emptying the pantry right now.
Danielle Smith
Danielle Smith is a digital correspondent, host, storyteller, speaker, media trainer, vlogger and author. She is the author of two books, Social Media Engagement for Dummies and Mom Incorporated. In her "free time", she juggles work as the founder and primary author of ExtraordinaryMommy.com and DanielleSmithMedia as well as hosting and producing her lifestyle series Keeping Style in Your Life, creating original video content for well known sites Babble and SheKnows and producing Vlogging Tips for people looking to jump on camera. She also travels around the country as both a seminar and keynote speaker. Danielle lives in the St. Louis area with her husband and two children whom she affectionately refers to as her 'small people'. It is a well known fact that Danielle is both the fourth most athletic person in her family and the fourth funniest. Just ask the other three.
Claudia Stolz
Claudia Matherly Stolz, Ph.D. is a retired Professor of Humanities and Director of the Honors Program at Urbana University, where she served as Chair of the Faculty, 2009-2011. She received a R.N. from Kings Park Hospital School of Nursing, a B.S. in English/History/Secondary Education from the U of Texas at El Pasos, a M.A. in American Studies from the U of Dayton, and a Ph.D. in English from Miami U of Ohio. Presently she has an article forthcoming in the John Dos Passos Newsletter and in May 2014 will be one of the presenters at a roundtable discussion at the American Literature Conference in Washington, D.C. She served as a National Teachers of English Consultant for Masterpiece Theatre: The American Collection and for New York Life's PBS series: The Rise and Fall of Jim Crow, both for which she evaluated websites, wrote essays, and developed supplementary materials for teacher and student use in conjunction with the programs. Stolz states, "I believe I have read everything Erma Bombeck published, and I thank her for helping me to raise my four children, and, yes, my husband, too, with a sense of humor."
Brian Thompson
For almost 15 years, Brian Thompson has been writing the weekly humor column, "Life in a Nutshell," for The St. Augustine Record in Florida. The column has has won four Florida Press Club awards for commentary in the past five years, including first place in 2011. You can read "Life in a Nutshell" online at www.nutshellcity.com. Thompson is a former journalist and editor, and has been a freelance writer for Scholastic's Parent and Child Magazine, Folio Weekly, Jacksonville Magazine, Street & Smith's Sports Business Journal, Rosebud, and Delicious Magazine. He has also done radio commentary on Jacksonville's WJCT Public Radio. He works at Flagler College in St. Augustine, Florida, where he edits Flagler Magazine, advises the student newspaper, and teaches opinion writing. He is the founder and past-president of the Florida College Press Association.
Jack Thomas
Jack Thomas is an executive producer, former attorney, stand-up comedian, and a Primetime Emmy Award-winning writer and producer known for The Fairly OddParents (2001), Regular Show (2010) and The Replacements (2006). He currently works for Dreamworks Animation where he helped launch the "Turbo:FAST" series for Netflix and writes on the series; "Dragons: Defenders of Berk." Thomas has had an eclectic writing career - everything from writing introductions for American Movie Classics to writing comedy sketches for the FOX NFL Pregame Show to even polishing up the script for the feature "Carpool" - before landing in animation in 2001 on The Fairly OddParents. He met Nancy Cartwright at Ohio University when they were on the speech team together.
Jack Thompson
Jack Thompson is a 30-year veteran of the news media, mostly as an editor. He worked in the sports department of the Chicago Tribune for many years and is currently with the Associated Press, covering the Chicago White Sox Spring Training. Jack grew up in suburban Chicago and graduated from Illinois State University with a degree in communications.
Tim Waggoner
Tim Waggoner has published close to thirty novels and three short story collections in the fantasy and horror genres. He teaches creative writing at Sinclair Community College and in Seton Hill University's Master of Fine Arts in Writing Popular Fiction program. Visit him on the web at www.timwaggoner.com.
George Waters
Winner of the prestigious Will Rogers Writing Contest, George Waters writes a weekly humor column which appears in newspapers and on his website , The "Wa" Blog. His work is featured in Suzette Martinez Standring's book, The Art of Column Writing, and his humorous parenting essays have appeared in L.A. Parent, Dallas Child, Kansas City Parent, New Jersey Family and numerous others regional parenting publications.

Read more from George Waters in The Art of Column Writing: Insider Secrets from Art Buchwald, Dave Barry, Arianna Huffington, Pete Hamill and Other Great Columnists by Suzette Martinez Standring.
Debra Williamson
Debra Williamson teaches English and Communication courses at Edison Community College. She works with the Human Relations Council in Yellow Springs, Ohio, and recently organized and hosted the International Day of Disability in Yellow Springs. Debra also works as a freelance editor and writer.
Drake Witham
Drake Witham says, "Don't quit your day job. Get fired." If only he had followed his own advice when he followed his dream of stand-up comedy, he could've collected unemployment for a couple of months. As a reporter for the Dallas Morning News, Drake's spot-on impressions of his editors led to stints in Los Angeles at The Improv, The Comedy Store, Laugh Factory, Comedy Union, and San Gennaro. He won the prestigious Seattle International Comedy Competition, and his dead-pan, but clean comedy, can be seen regularly clubs, corporate events, cruise ships and private parties. TV includes Comedy Central's Live at Gotham and the Late Late Show with Craig Ferguson. Film work includes Batman and Super Precinct. He has also performed for the troops in the Middle East and Europe and doesn't plan to quit comedy anytime soon.
Website: www.drakewitham.com
Michele Wojciechowski
A national award-winning freelance writer and humorist, Michele "Wojo" Wojciechowski writes the weekly humor column Wojo's World® and is the author of the humor book Next Time I Move, They'll Carry Me Out in a Box (2013 Outstanding Book Award Winner from the American Society of Journalists and Authors). In addition, Wojo is a weekly columnist for Parade.com, focusing on people in the comedy field, and has written for Reader's Digest, Family Circle, Boys' Life, the LA Times Magazine, and many others. She writes and performs stand-up comedy everywhere from New York City to the 2012, 2010, 2008, and 2006 Erma Bombeck Writers' Workshops. Check her out at www.WojosWorld.com.
Joanne Yeck
After earning her doctorate in cinema studies at the University of Southern California, Joanne Yeck wrote dozens of articles about Classic Hollywood and co-authored Movie Westerns and Our Movie Heritage. Beginning in 1995, a search for her grandmother's Virginia roots turned into a full-time occupation writing about the local history of central Virginia. The results include At a Place Called Buckingham...Historic Sketches of Buckingham County, Virginia and The Jefferson Brothers, both published by Slate River Press. Her blog, Slate River Ramblings (slateriverramblings.com) features the history of people, places, and events in Buckingham County and environs. She is also a frequent contributor to the Buckingham Beacon. When not exploring Virginia, she lives in Kettering, Ohio.