Support Your Library - Corporate Giving


Business of the Week
During the month of August, when you apply for a new library card, you will be automatically entered to win a gift card from the Business of the Week. Applies to new library card applications only.
Please help us thank the following organizations for sponsoring this program: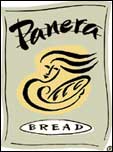 Shopping Rebates
DLM will rebate a percentage of your annual purchases to the Library. To join, visit
Club DLM
, click on "Good Neighbor" and name Washington-Centerville Public Library as your organization of choice.
Sponsorships
An individual, association, club, or business who donates goods, services, discount coupons, or money toward a Washington-Centerville Public Library program like Summer Reading Club, Totally Teen Tuesday, or other programs for seniors, adults, teens, or kids. See a List of Program Sponsors and find out how your business can become a Program Sponsor by completing and submitting this Information Request Form.



Benefits:

Acknowledgement on Library promotional materials
Receive exposure for your business on the event web page and in the Library (to approximately 95,000 visitors a month)

Guidelines:

No restriction on business location
Sponsorship runs for the duration of the program or event

Summer Reading Club Sponsors:
With more than 10,000 Summer Reading Club participants, it represents an opportunity for great business exposure. In fact, past Summer Reading Club supporters have seen increased sales as a result of participating in this program!

Collaborations
Any non-profit agency or government entity that the Library works with to present a program. See a List of Collaborating Agencies. Many of these agencies provide speakers, volunteers, and even funding to support programs like:
Benefits:


Stretch your budget dollars
Take advantage of the Library's expertise in promoting and executing low-cost, free programs
Goodwill generated by supporting the Library and its cardholders

Guidelines:


Must be a non-profit or government agency.
No location restrictions
Partnerships
A business who donates discounts on goods or services each time a Library patron shows their library card at their place of business. View a List of Flash Your Card Library Partners and complete this Information Request Form to get involved.

Benefits:


Promotion of your business on the Flash Your Card Web page and in the Library (to approximately 95,000 visitors a month)
Promotional materials for displaying at your business identifying your business as a Flash Your Card Library partner
Increased revenue potential as customers choose your business over others not offering discounts to Library cardholders
Goodwill generated by supporting the Library and its cardholders

Guidelines:

Business must be located in Centerville/Washington Township or provide goods/services not offered by C/WT businesses.
Business must have a "Satisfactory" rating with the Better Business Bureau.
Business must be able to commit to discount for the calendar year (January-December). Partnership may be renewed, each January, if desired.
A business who has been a Summer Reading Club sponsor within the past 2 years will be given priority to participate in the Flash Your Card campaign.
Total quantity & configuration of partners will be determined by the Library to ensure the greatest possible variety of businesses.
Per Library policy, no merchant will be given exclusivity in their product or service category, but sensitivity will be paid to the proximity of merchants (in a similar product/service category) to one another.